Upcoming Community Events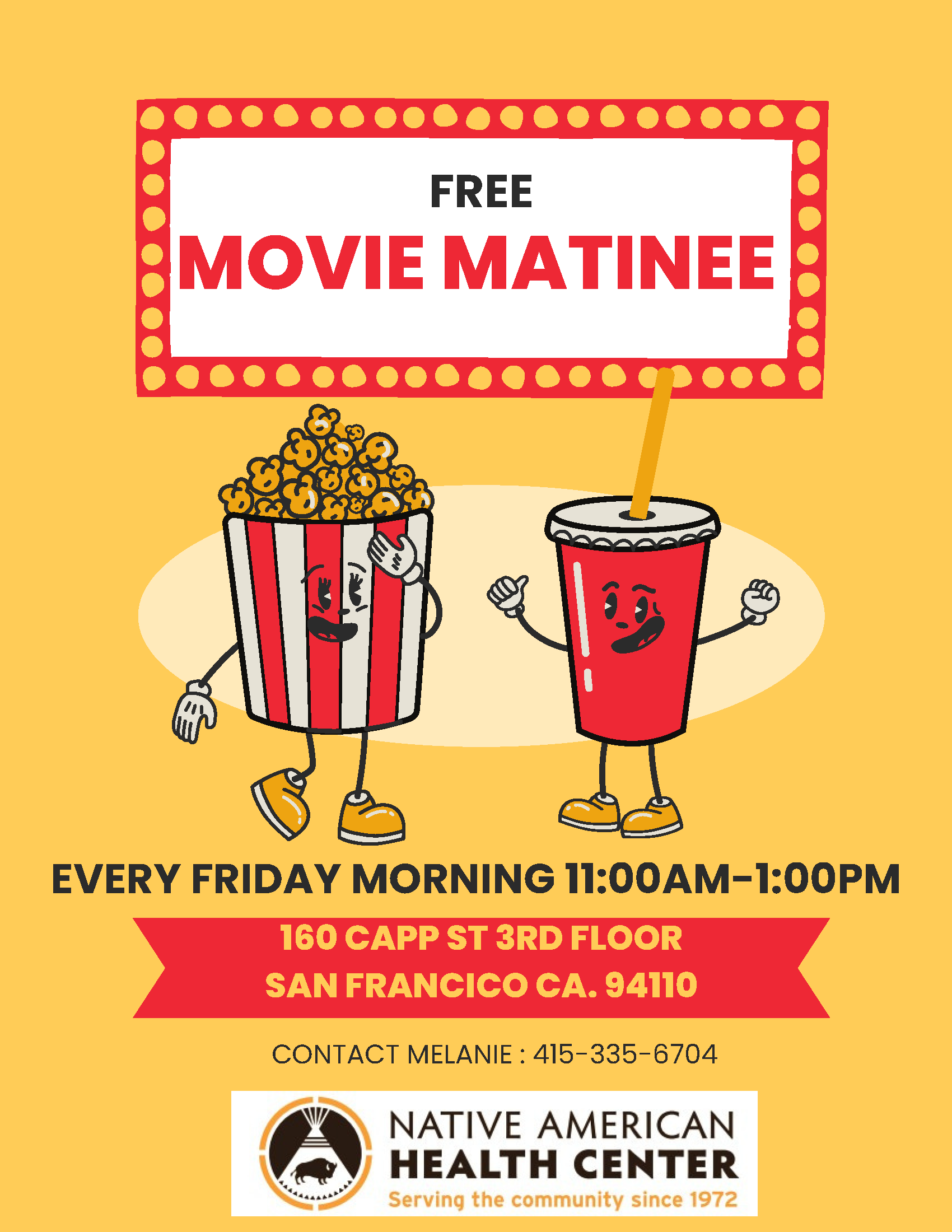 Join our Community Wellness Team in San Francisco every Friday morning at 11:00 AM for a free Movie Matinee! Contact Melanie to learn more: 415-335-6704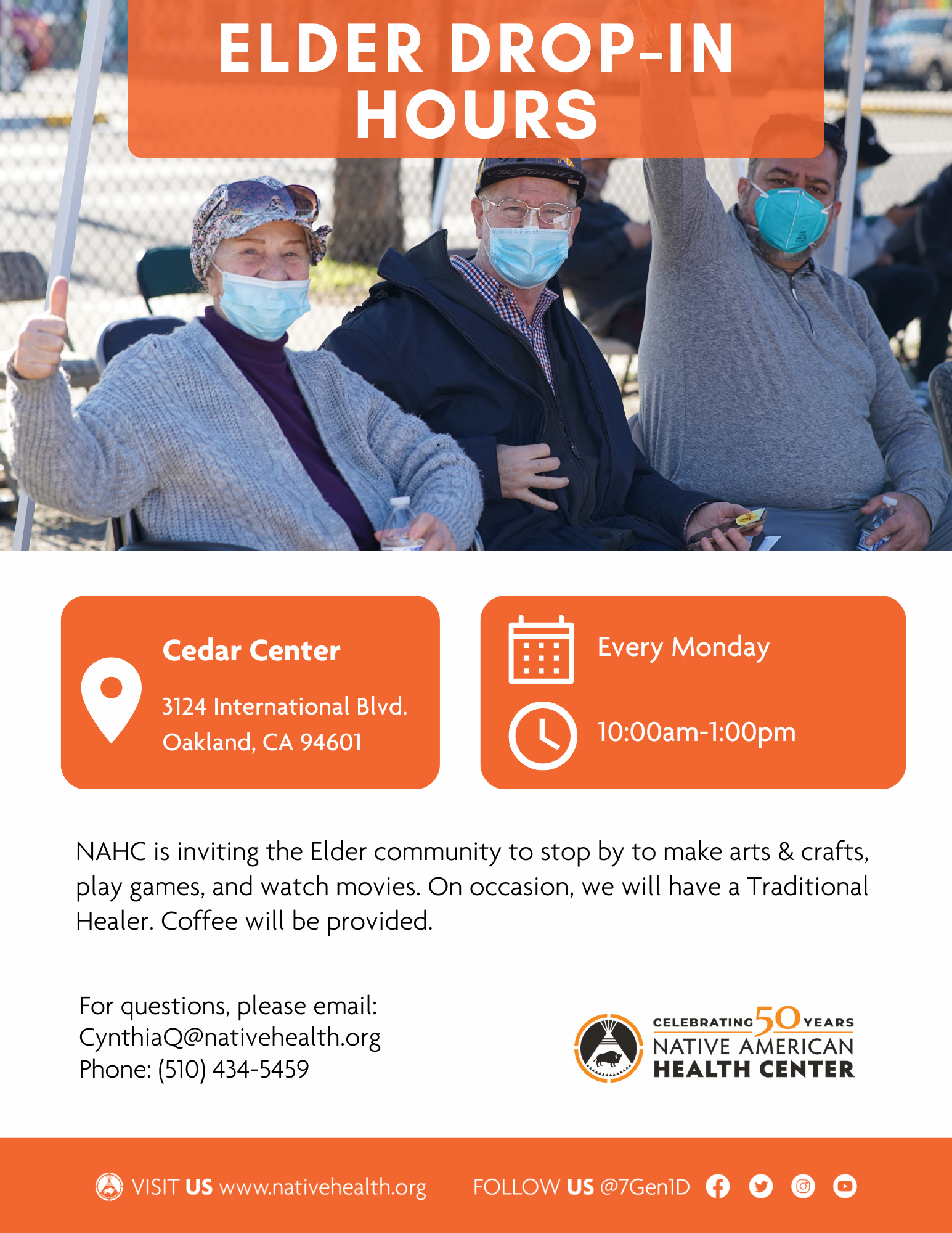 NAHC's CEDAR Center is inviting the Elder community to stop by to make arts & crafts, play games, and watch movies. On occasion, we will have a Traditional Healer for the community. We will also provide coffee. The Elder Drop-In hours are Mondays 10:00 am-1:00 […]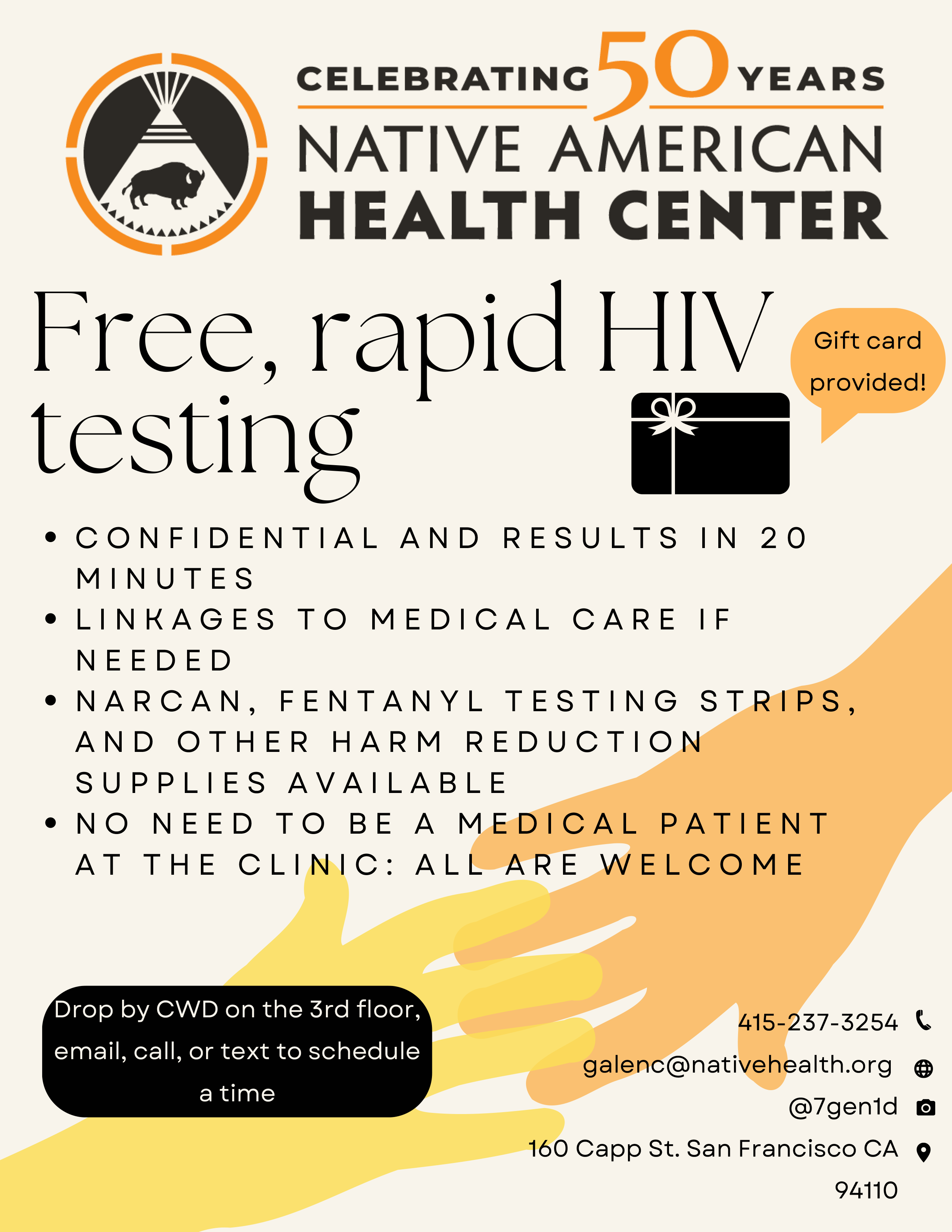 Free rapid HIV testing Confidential and Results in 20 minutes Linkages to medical care if needed. Narcan, fentanyl testing strips, and other harm reduction supplies available. No need to be a medical patient at the clinic: all are welcome. - Drop by CWD on the […]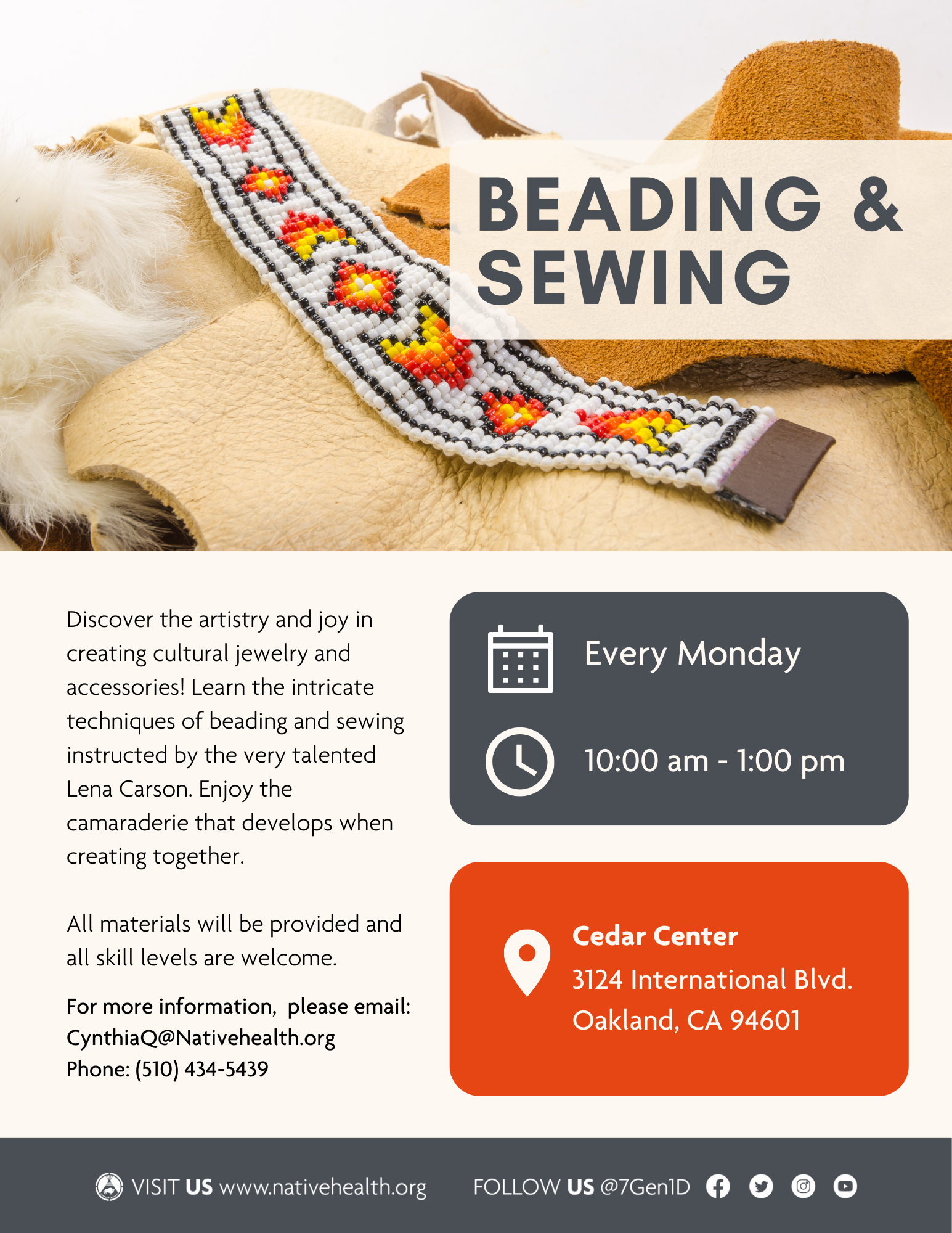 Discover the artistry and joy of creating cultural jewelry and accessories! Learn the intricate techniques of beading and sewing instructed by the very talented Lena Carson. Enjoy the camaraderie that develops when creating together. All materials will be provided and all skill levels are welcome. […]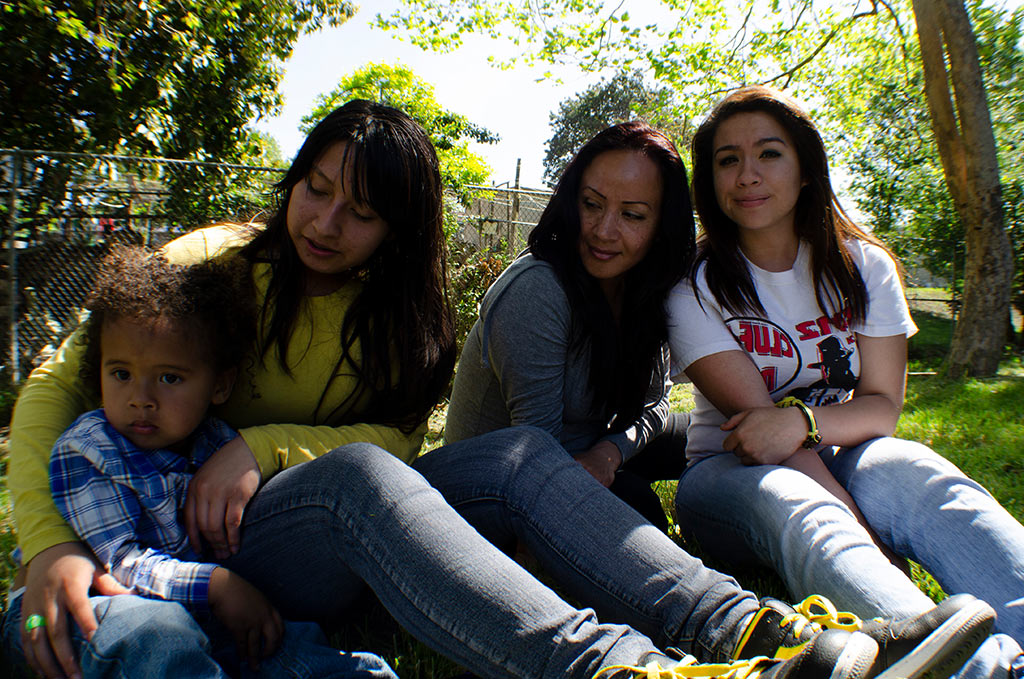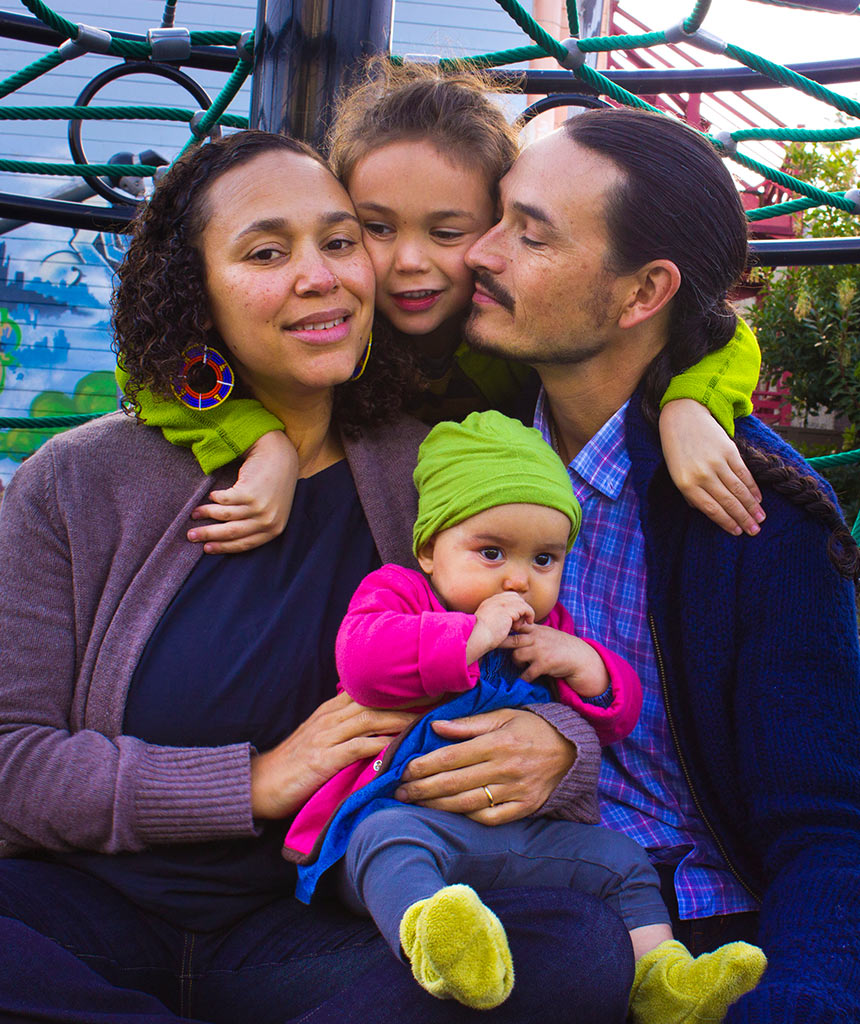 Become A Member
We are open to everyone in the community regardless of tribal affiliations or ethnicity. We can help determine how to meet your healthcare needs even if you are uninsured or struggling with finances.
In Loving Memory
We are deeply saddened to inform you of the transition of Helen Devore Waukazoo (Diné) into the spirit world. Helen was the Chief Executive Officer of Friendship House Association of American Indians, a residential substance abuse treatment organization for American Indians that she co-founded in 1963. Martin Waukazoo, Native American Health Center's CEO, and Helen were married for almost 40 years.
She was a beloved Matriarch, Wife, Mother, Grandmother, Great Grandmother, and Auntie.