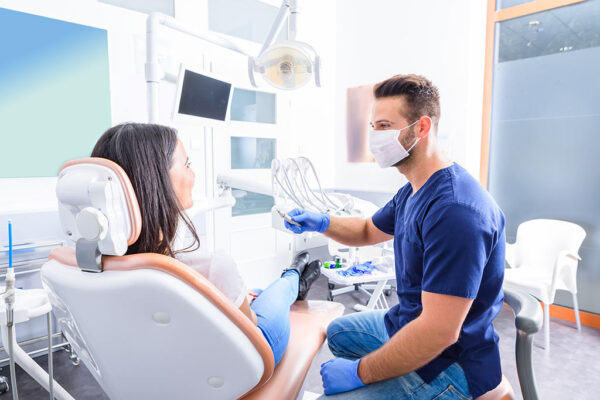 NAHC provides dental care to community members regardless of tribal affiliations or ethnicity. Our dental providers have dedicated their career to ensuring that the best dental care is provided for all those in need, not just to those who can afford it.
General Dental Care
(We welcome pregnant women and teens.) 
Oral exams and x-rays
Emergency services
Teeth cleanings, sealants and fluoride treatments
Fillings
Extractions
Bridges
Crowns for implants
Root canals
Non-surgical gum therapy (Periodontal therapy)Orthodontics (braces)
Dentures
Sports guards and night guards
Teeth whitening
Temporomandibular Disorder (TMD) exams
Dental education and referrals
Pediatric Care
Good dental care and prevention of dental cavities start early. We serve children 0-5 years old.
Exams
Cleanings
Sealants
Fluoride varnish
Fillings
Space maintainers
Crowns
Extractions
Family specific oral health education
Health Insurance
We are here to help you determine how your dental care needs can be met. Medi-Cal, Medicare, private insurance and sliding fee scale payments are accepted. We also participate in the Ryan White Care Program. Many people without insurance are eligible for programs that pay for their care. NAHC's Member Services Department will assist you with eligibility questions.
Emergency Care
If you or a loved one are in need of emergency medical or psychiatric care, please call 911.
Partnerships
Our dental clinics serve as teaching facilities for UCSF School of Dentistry, Lutheran Medical Center Department of Dental Medicine and Diablo Valley College Dental Hygiene Program.
We partner with NAHC's School-Based Health Department to provide dental services at school sites.
We are proud to be a part of the Alameda County Healthy Teeth, Healthy Community Project.
Meet Our Dental Providers
Benjamin Lee, DDS
Associate Dental Director