Nurse Michaela Byrne COVID Announcement 01.10.2022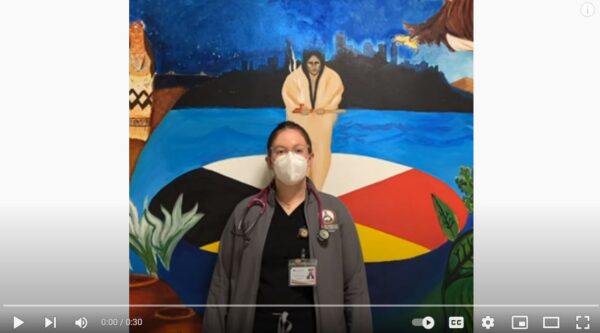 Lead Register Nurse Michaela Byrne gives us a 2022 COVID update!
---
NAHC's Christmas COVID Vaccination Event For Kids 2021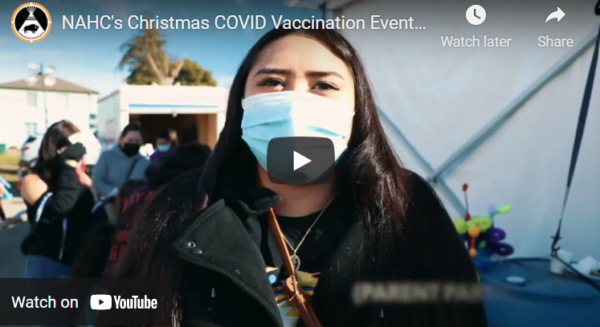 In honor of late Alameda County Supervisor Wilma Chan, NAHC was proud to host a Holiday Children's Vaccine Event in December, 2021.  We provided a safe and fun environment for families to participate with a bouncy—house, games, music, a toy giveaway, – and a special appearance from Santa and the Grinch!  During this event, approximately 200 children received their much needed second dose of the COVID-19 vaccine. NAHC has remained a trusted leader in protecting and supporting our community through the COVID-19 pandemic. NAHC is committed to continuing our efforts in the fight to protect families against COVID-19 in 2022.
————————————————————————————————————————————————————————————
Pop-up COVID vaccination
in Oakland aims to help hard-hit community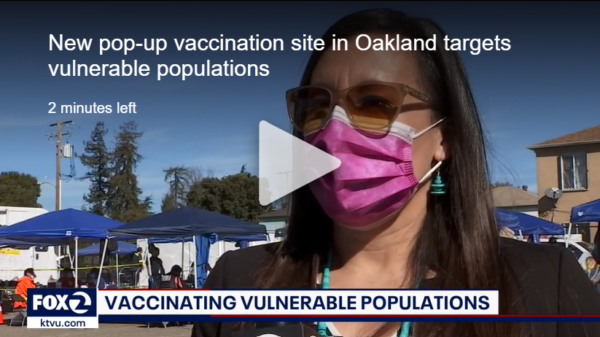 ————————————————————————————————————————————————————————————
Dr. Gerard Jenkins, Chief Medical
Officer at Native American Health Center,
Interviewed by Channel 5, KPIX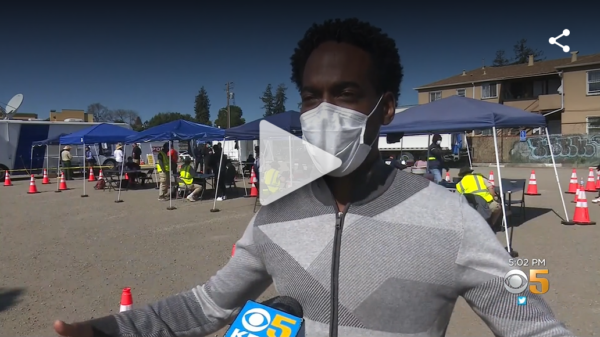 ————————————————————————————————————————————————————————————
Native American nonprofit improves Oakland community health under Waukazoo's leadership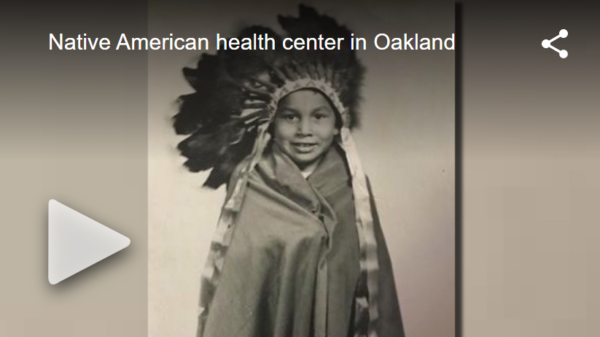 ————————————————————————————————————————————————————————————
Oakland names its 1st street after Native American