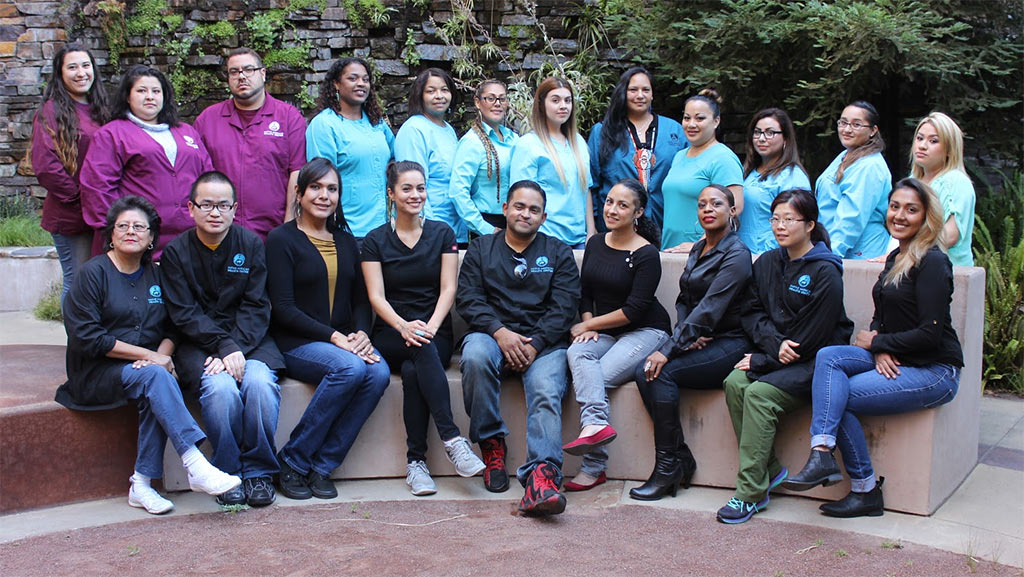 Do you have to be Native American to receive services or work at NAHC?
No. There are no tribal or ethnic requirements to receive services or work at NAHC. We are open to everyone. We do have American Indian specific programming and services, as well as services for all. We are one of the largest employers of American Indians in the SF Bay Area, and our staff absolutely reflect all the communities we serve.
How do I apply for a job or volunteer?
How do I make a donation to NAHC?
You can make a donation to NAHC via PayPal.
What kind of clinic is NAHC?
We are a Federally Qualified Health Center (FQHC) and an Urban Indian Health Project, through our relationship with the Indian Health Service (IHS). We are also a non-profit, independent community clinic—a safety net clinic open to all.
What is a safety net clinic?
Safety net clinics "catch" people who lack opportunities to access health services by connecting them to care. In a society where quality health care is not available to all, too many people end up at the Emergency Department for care. As a safety net clinic, we connect folks to quality healthcare and aim to prevent ER visits.
Do you have to pay for services?
Our primary medical, dental, and behavioral health services are often covered by programs like Medi-Cal, Managed Care, and other payers depending on qualifying factors. We also have a sliding fee scale and self payer options. The best way to check if you qualify for programs that can help you pay for services is by scheduling an Eligibility, New Patient Appointment with our Member Services department by calling (510) 535-4400. Our community events, groups, and activities are mostly free to attend.
How is the NAHC funded and what is its operating budget?
NAHC has a $35M operating budget. 64% Third Party Revenue (Medi-Cal, Managed Care, etc.), 32% Grants and 4% Miscellaneous.
How many people do you see annually?
NAHC serves over 14,000 members annually in its medical, dental, and behavioral health departments. We serve additional members through our WIC & Community Wellness Dept. that include health education, social service programs, groups and events.
Why does NAHC exist? Why do Native Americans need their own programs?
More than 70% of American Indians live in urban areas. The United States government created a program called "Relocation" that took place from the 1940s to the 1970s that invited young American Indians living on reservations to come to urban areas to assimilate into mainstream society with the promise of jobs, housing, and education. The full agreements were not kept, and American Indians from all over the United States found themselves in unfamiliar cities and formed their own communities and support systems. NAHC was founded in 1972 as a direct response to the emerging needs of the American Indian community. American Indians reside all over the Bay Area and represent over 500 tribal nations. American Indians respond best to culturally informed programming that acknowledges and honors history, our vast diversity, strengths, wisdom, and experiences. In the 2010 Census, over 48,000 American Indians were counted in the San Francisco Bay Area.
How many employees does NAHC have?
NAHC employs almost 300 people in three counties: Alameda, San Francisco, and Contra Costa.