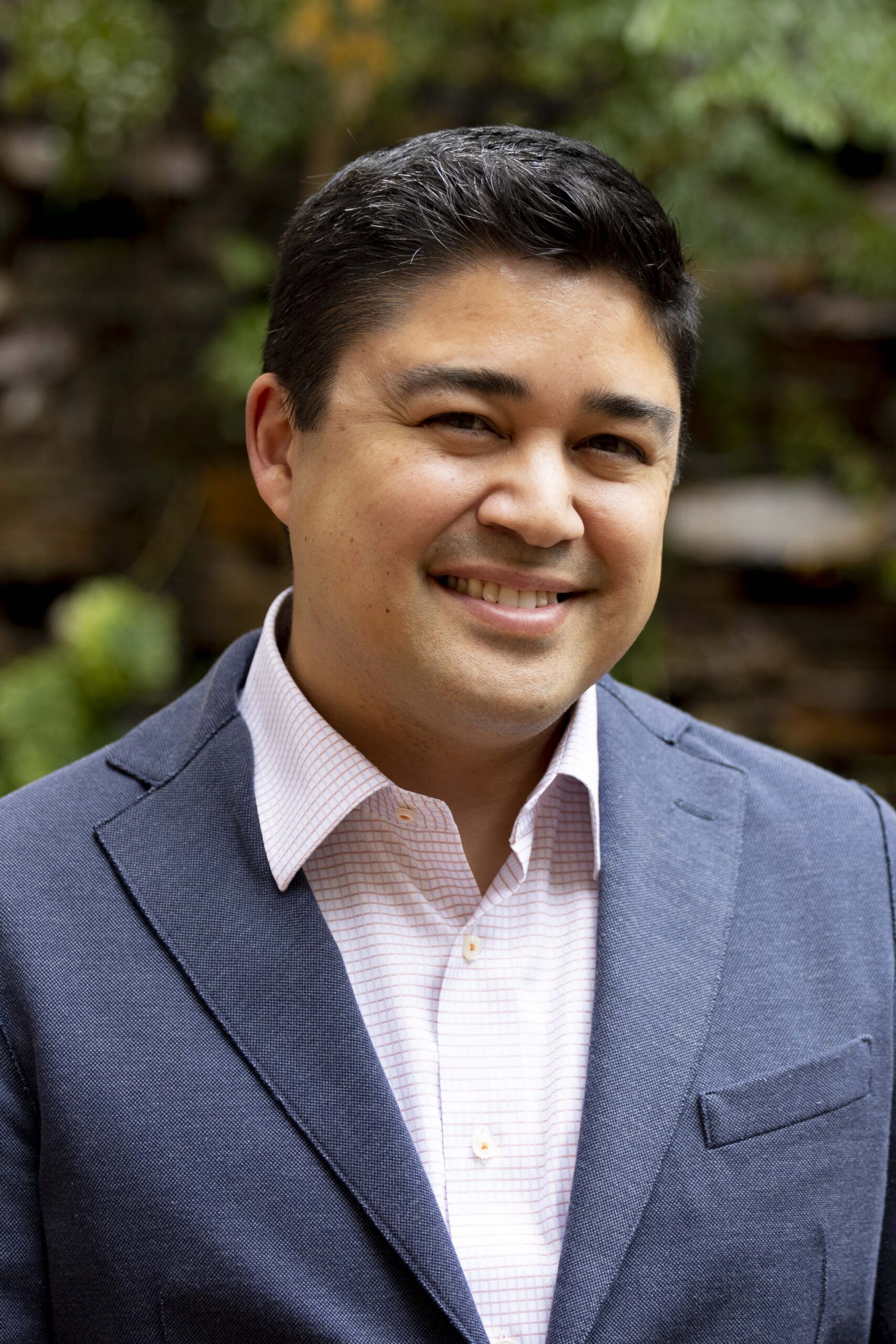 Native American Health Center (NAHC) is excited to announce Dr. Utaka Springer as our first Chief Behavioral Health Officer (CBHO). Dr. Springer has been an integral member of NAHC's leadership team since he joined the organization as NAHC's Director of Behavioral Health (BH) in 2012. His transition into this new role is a strategic effort to uplift the work of our BH team and strengthen support of mental wellness and social determinants of health, which are fundamental to NAHC's overall vision of healthy and thriving communities.
"In BH, we have an excellent team that's oriented to partnering with other services and departments. The addition of this role is a way to leverage our team's philosophy and experience for the benefit of the organization," said Dr. Springer. "We hope to help NAHC pursue our mutual interests through teamwork so our whole organization can grow and flourish. And that starts with executive representation at our strategic and decision-making level."
Dr. Springer is a licensed psychologist who has spent over 20 years in the mental health field in clinical, administrative, teaching, and research roles. He received his Bachelor of Science in Biology from Harvard University, and his Doctorate in Clinical Psychology from the University of Florida, Gainesville. Previously, he has served at Veterans Affairs in Oakland and Martinez, and the University of California, Berkeley. During his tenure at NAHC, Dr. Springer and his team of dedicated and capable managers and staff have expanded the number of people served by the department by approximately threefold. The team is proud to hold twice the national average rate for successful depression treatment outcomes.
"Dr. Springer's dedication and leadership have been inspiring and transformative since I first recruited him to NAHC over a decade ago," says Michelle Shawnego, Chief People Officer. "His unwavering commitment, fueled by a deep passion for community health, continues to elevate our organization's impact. As he steps into the role of CBHO, he brings an exceptional blend of humility, collaboration, and cultural awareness, all of which make him ideally suited to continue building on our vision of healthier, more culturally connected communities. I'm looking forward to working with him in this new capacity."
The CBHO will report to NAHC's Chief Executive Officer and will drive high-quality and patient-centered care, whilst overseeing clinical supervision in Behavioral Health and providing direct care. The CBHO will also collaborate with the Chief Medical Officer to move NAHC towards Patient-Centered Medical Home certification and expand access to care for members and the surrounding Bay Area communities.
"I take this change very seriously, responsibly, and humbly," shared Dr. Springer. "I look forward to serving in this new role and helping address the new and old challenges that people are encountering, whether as staff and work groups or as community members seeking formal behavioral health services."
Please join NAHC in welcoming Dr. Utaka Springer as CBHO!