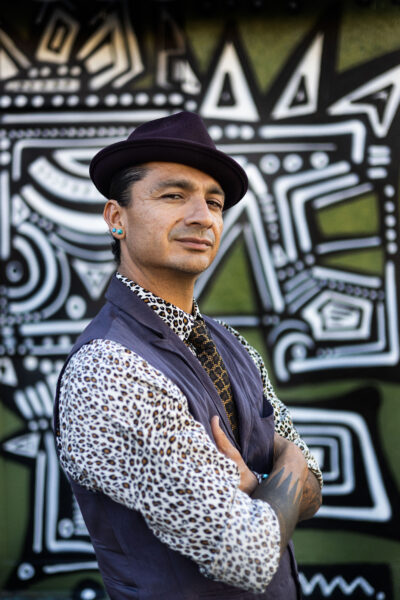 Oakland, CA – Native American Health Center (NAHC) is excited to announce Anthony Guzman (Northern Ute) as our first-ever Chief Cultural Officer (CCO). For the last two years, Guzman has served as NAHC's Community Wellness Department (CWD) Director, and we are honored to transition him into this new role. The CCO will lead NAHC's efforts to institute and sustain a healing framework for the organization guided by Tribal beliefs and value systems.
Guzman earned his Master of Social Work in 2006 with a Public Services emphasis at the University of Utah. He has over a decade of administration and direct service experience working with Native American populations in rural and urban communities. At NAHC, Guzman has led the strategic planning and administration of CWD's efforts to improve our community's social determinants of health through programs, social services, and health education at NAHC's locations in San Francisco, Oakland and Richmond. Before coming to NAHC, Guzman served as the Clinical Director of the Warrior Spirit Recovery Community/Skull Valley Band of Goshutes, the Assistant Executive Director of the Ute Indian Tribe, and the Executive Director of the Urban Indian Center of Salt Lake.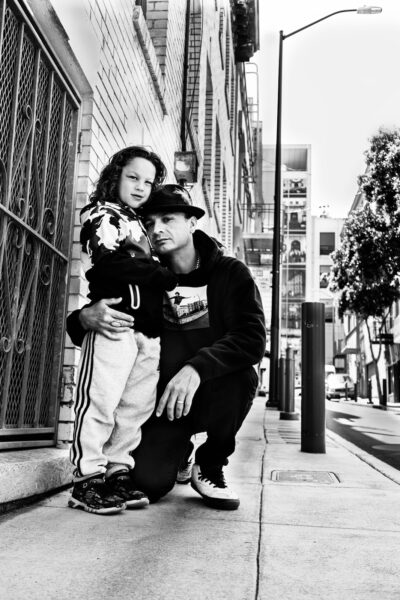 Guzman married his wife, Shuli, in 2013, and they happily welcomed their son, Vine, in 2014. Guzman enjoys spending time with his family and has a penchant for expressing his creativity through poetry. He also started the skate brand Rezolution Skateboards in 1999 to stay connected to the sidewalk and engage at-risk youth. For Guzman, becoming a social worker was one more way for him to stay connected to his relatives and culture.
"Taking on this new role means I have an opportunity to contribute to all the great work that has been accomplished at NAHC," said Guzman. "The CCO is an important role because it allows us to create a competent system of care for Native people living in the Bay Area. But it's also crucial as we can impact healthcare as a whole across the country and be leaders in doing that."
"I am happy to welcome Anthony Guzman as the new CCO," said Cindi Adams, NAHC Board Chair. "Health is the greatest gift NAHC can give to our Native people and with Guzman as CCO, we will strengthen that tradition and continue to make a positive impact in our Native community."
The CCO will report to NAHC's Chief Executive Officer and directly oversee agency-wide cultural expansion projects, as well as the Community Wellness Department. This will include the development and implementation of NAHC's special projects, such as Landgevity, which will cultivate a traditional space to affirm cultural heritage, create community healing, and prioritize the spiritual needs of the Bay Area Native American community. The CCO will lead the efforts to build a vibrant and inclusive cultural center that fosters learning and multiculturalism in relationship to Native American values and histories. The CCO will also use cultural knowledge, expertise, and vision to build and strengthen community partnerships and support cultural training and education programs to reinforce NAHC's commitment to providing culturally competent, holistic, whole-person care.
Please join NAHC in welcoming Anthony Guzman as our new CCO!
Native American Health Center is a Federally Qualified Health Center committed to providing comprehensive services to improve the health and well-being of American Indians, Alaska Natives, and everyone in our surrounding communities, with respect for cultural and linguistic differences.