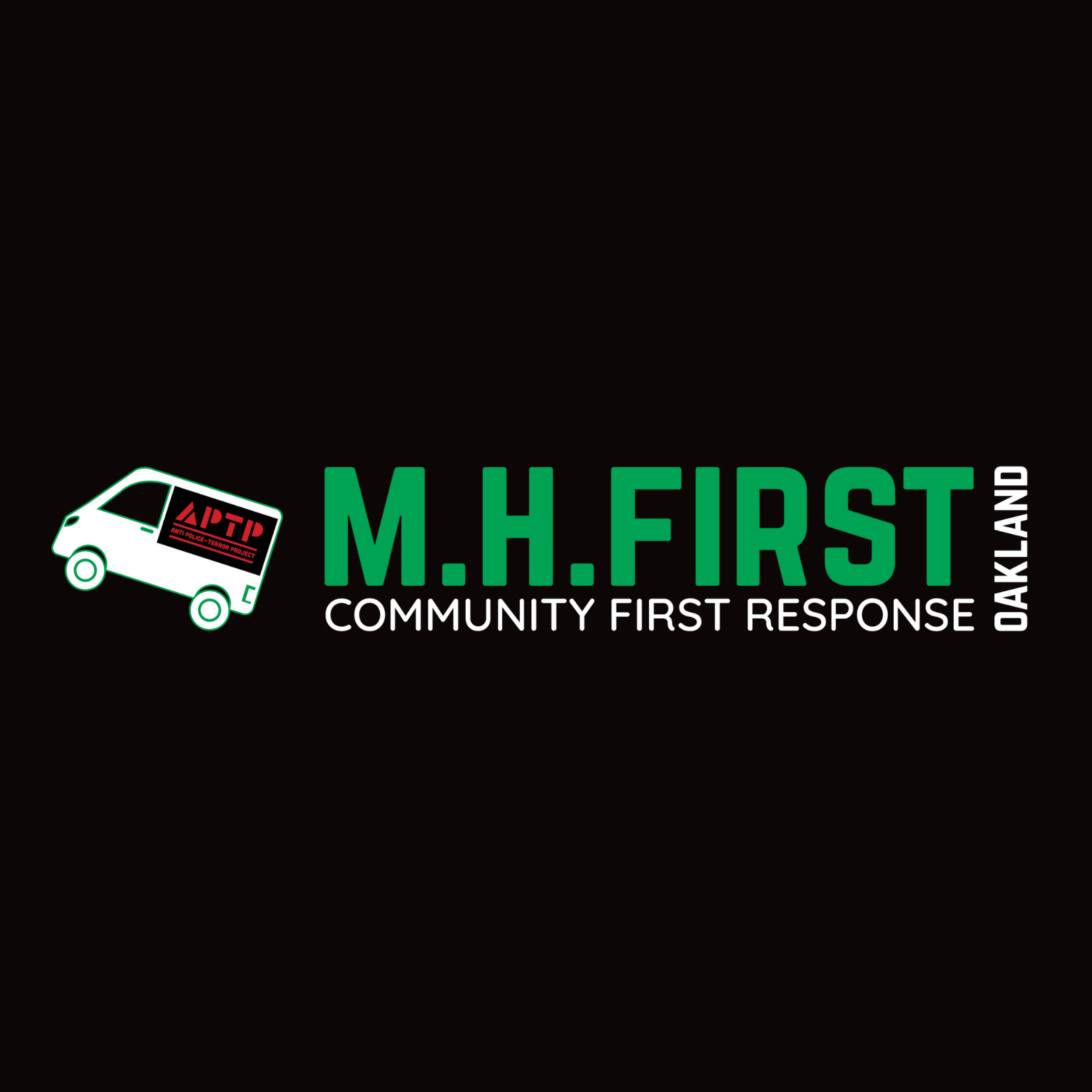 Contact Information
MH First Oakland, a project of Anti Police-Terror Project, is a cutting-edge new model for non-police response to mental health crisis. The goal of MH First is to respond to mental health crises including, but not limited to, psychiatric emergencies, substance use support, and domestic violence safety planning.
MH First Oakland is available in the form of a free hotline – (510) 999-9MH1 – on Friday & Saturday nights from 8pm to 8am, when there are currently no other mental health support options available.
Our purpose is to interrupt and eliminate the need for law enforcement in mental health crisis first response by providing mobile peer support, de-escalation assistance, and non-punitive and life-affirming interventions, therefore decriminalizing emotional and psychological crises and decreasing the stigma around mental health, substance use, and domestic violence, while also addressing their root causes: white supremacy, capitalism, and colonialism.