Services Provided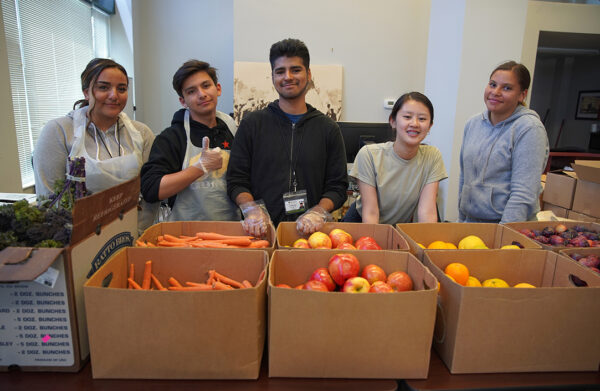 Psycho-Educational workshops (youth & adult)
Cultural Groups (beading, sewing, drumming, traditional arts, Aztec Dance, Etc.)
Community Events (Youth GONA, Gathering of the Lodges, Red Market, seasonal gatherings)
Traditional Healing Activities (individual or group – talking circles)
Home Visiting Parenthood Education and Support
Case Management
Substance Abuse & Mental Health Prevention and Early Intervention (brief-peer level youth field trips (camping, mountain biking, etc) and athletics (Tribal Athletics)
HIV Prevention/Education
Trainings for community members (Native American Cultural, Suicide Prevention – Question, Persuade, Refer)
Workforce Development (Youth Fellowship, Native Connections Program)
Support with Food Resources (Food Farmacy, food pantry)
Other Social Services (financial literacy, native language class, housing workshops)
Locations
Oakland
3124 International Blvd., Oakland, CA 94601
Main Number (510) 434-5421
Youth Services (510) 434-5483
San Francisco
160 Capp St., San Francisco, CA 94110
Main Number (415) 417-3556
Our Holistic Care Model
The Community Wellness Department (CWD) staff provide mental health illness & substance abuse prevention services in the form of cultural, educational, referral/linkage coordination, and other social services to community members using a philosophy of care rooted in holistic and integrated health. Our holistic model of care (Figure 1) guides CWD staff in working with other providers in all service areas of Native American Health Center (NAHC), as well as resources external to NAHC, to provide a comprehensive continuum of services. In this model, a member is treated as a "whole" person in relation to their physical, emotional, spiritual, and social service needs, and care efforts are geared toward restoring balance and integrative health for the individual.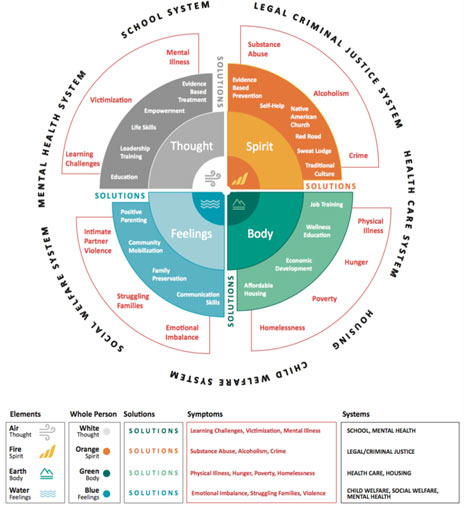 The Levels of Care
CWD prevention services are delivered at different levels, ranging from the Advocacy/Policy level, which is broad in scope, to the Early Intervention level, which is narrower in scope, and addresses needs at the individual level. These levels of care are illustrated through the CWD Levels of Care model (Fig. 2).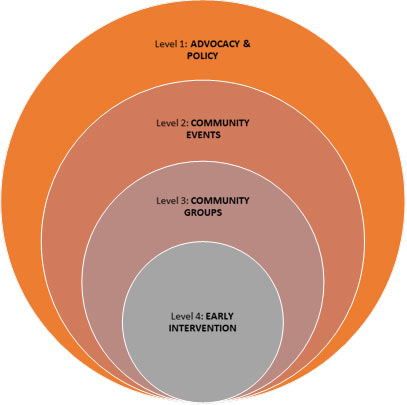 Level 1: Advocacy & Policy
CWD staff work alone or in collaboration with external partners on projects that influence policy on a federal, state, county, or city level as well as working to change organizational practices. Many of CWD's research projects are categorized at this level. Examples of this work include influencing policy & legislation, changing organizational policy & procedures, fostering coalitions & networks, and training (internal or external) service providers.
Level 2 and 3: Community Events and Groups
CWD staff facilitate activities that support protective factors, bring community members together, provide education, and intend to destigmatize one's desire to participate in various forms of healthy activities.
Level 4: Early Intervention
Services include brief one-on-one (oftentimes peer-level) short-term counseling, health education, and linkage /referral to other community resources including Native American Traditional Healing ceremonies.